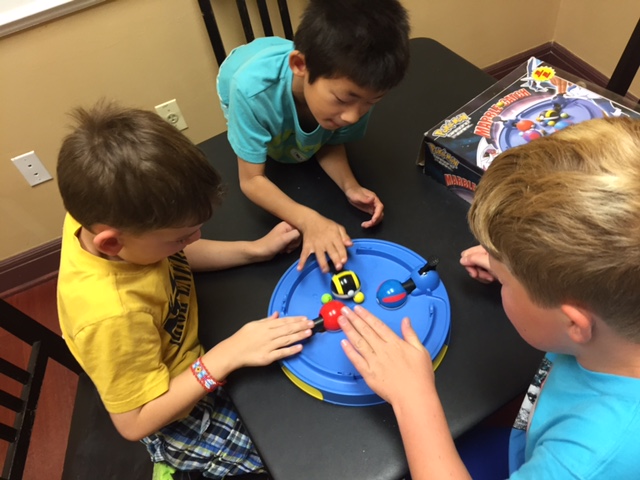 Whether it's a teacher workday or student holiday, when school's out, your child (ages 4-14) can come to NoVA PlayLabs to have a different kind of fun.  They will spend their time with us participating in a mix of active and quiet play, independent and collaborative activities, and intellectual and creative projects. We will play board games, make crafts, work on computer projects, go on a nature walk, have relay races, and put on a talent show. Students will also take part in a service project to benefit an organization in the community. Students can bring their homework or other assignments to complete during free choice. Please pack a lunch, a water bottle, and two snacks.
School's Out Camp is from 9:00-5:30 and the fee is $60. There is a $20 discount for each sibling. It is $240 for the entire week of Winter and Spring Break. Siblings under the age of 5 do not receive a sibling discount. Before care at 8:30 is available for $5 and after care until 6:00 is available for $5.
Save money and purchase a Five Pack to be used for all School's Out Camp days (teacher workdays, snow days, winter break, and spring break are all included). $240 for five days of camp. Purchase here.