We make your photo session a fun experience so your kids will be ready to smile for the pictures!
Our Holiday Mini Session includes:
– 10 minute photo session for your kids or your entire family
– 3 professionally edited digital files emailed to you within one week
– ornament-making station
– gingerbread decorating station
Please arrive at least 15 minutes before your session so your kids can get settled.
The November 11th session is with this backdrop with Sakoon Waiyachai of Nine Creator.  We've  added  an  additional  session  on  Dec 3rd.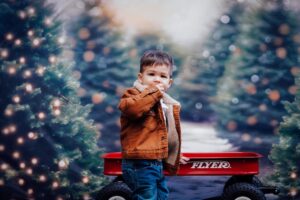 The November 26th session is with this backdrop Michelle Alvarez  of  Clover  Path  Photography.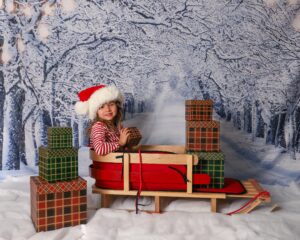 Make your appointment here: